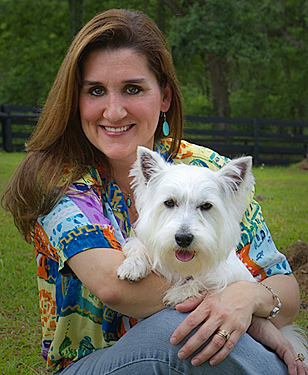 Welcome to Maggie's Angels
I believe that animals are God's gift to us. They release the stresses of our everyday lives by getting excited to see us, wagging their tails, licking us everywhere, and looking at us with love and devotion in their eyes.
I created "Maggie's Angels" to
showcase
the animated, colorful, expressive, and fun nature of animals that will hopefully bring a smile to your face and warmth to your heart.
Maggie's Angels showcases what has inspired me for much of my life - my pets (both current and past) and their friends. My work is available as original pieces, limited prints, and one-of-a-kind commissioned works. To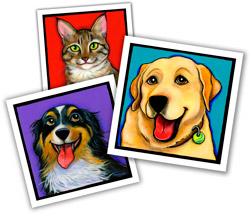 order your custom Maggie's Angel portrait or for more information, please
email
me and I'll contact you as soon as possible.
Thanks for visiting my colorful world.
Enjoy, Maggie